Ticket price
Children:
up to 7 years - free of charge
from 7 to 14 - 50 grn / person
Adult from 14 years - 70 UAH
You are always in a good mood, meet cute and friendly animals, they are ready to cheer you up and lift your mood. For children, a playground, riding on donkeys. Throughout the destinations are located.
Apart from the main zoo where you will see numerous amounts of animals - that ravenous wolves, foxes, raccoons, lions ungulates: antelope, the ponies, llamas, horses, donkeys, deer, etc., as three of the reservoir with water birds and pelicans, the pond with. colored Koi, and many other animals and birds, more than 100 heads of ostriches.
There is also a petting zoo where visitors can stop by, chat, pet and feed the cute and friendly animal.
The zoo is not in place it is always updated with new residents. Conducted both individual and group tours. We are always glad to see you visiting us.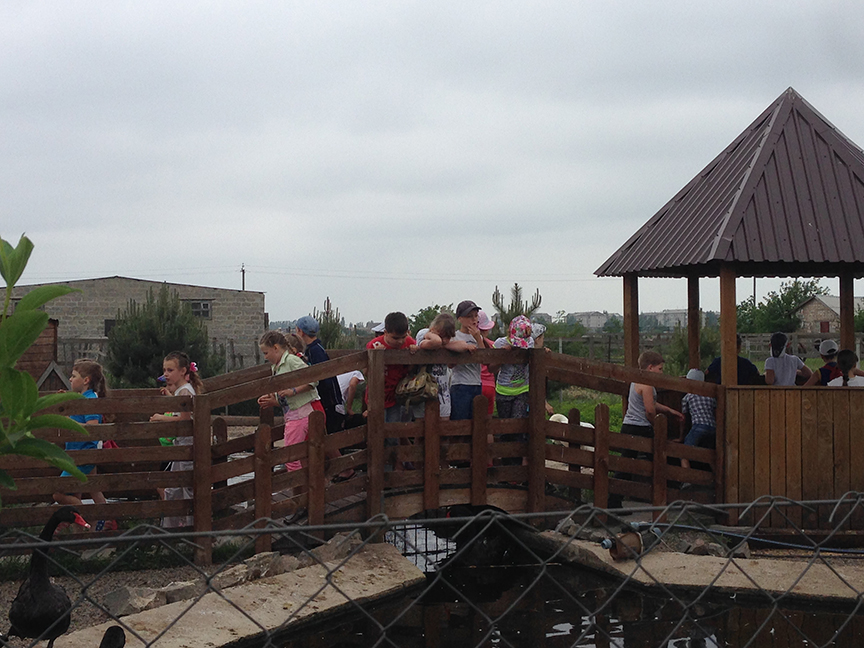 Ostrich Farm is located at the northern exit from Melitopol in the direction of Zaporozhye. You can also get there by public transport - North crossing, stop - Tchaikovsky Lane (15 min walk).